I've fiddled around with Arduino-based microcontrollers for some time, but never wrote about it. I thought it'd be fun to show off a silly thing I made recently because I think it's really cool, but also kind of pointless, so maybe sharing it with the world can be its actual reason for existing… Then I can take it apart and reuse its guts.
I present, the network-controlled swiveling wall lamp.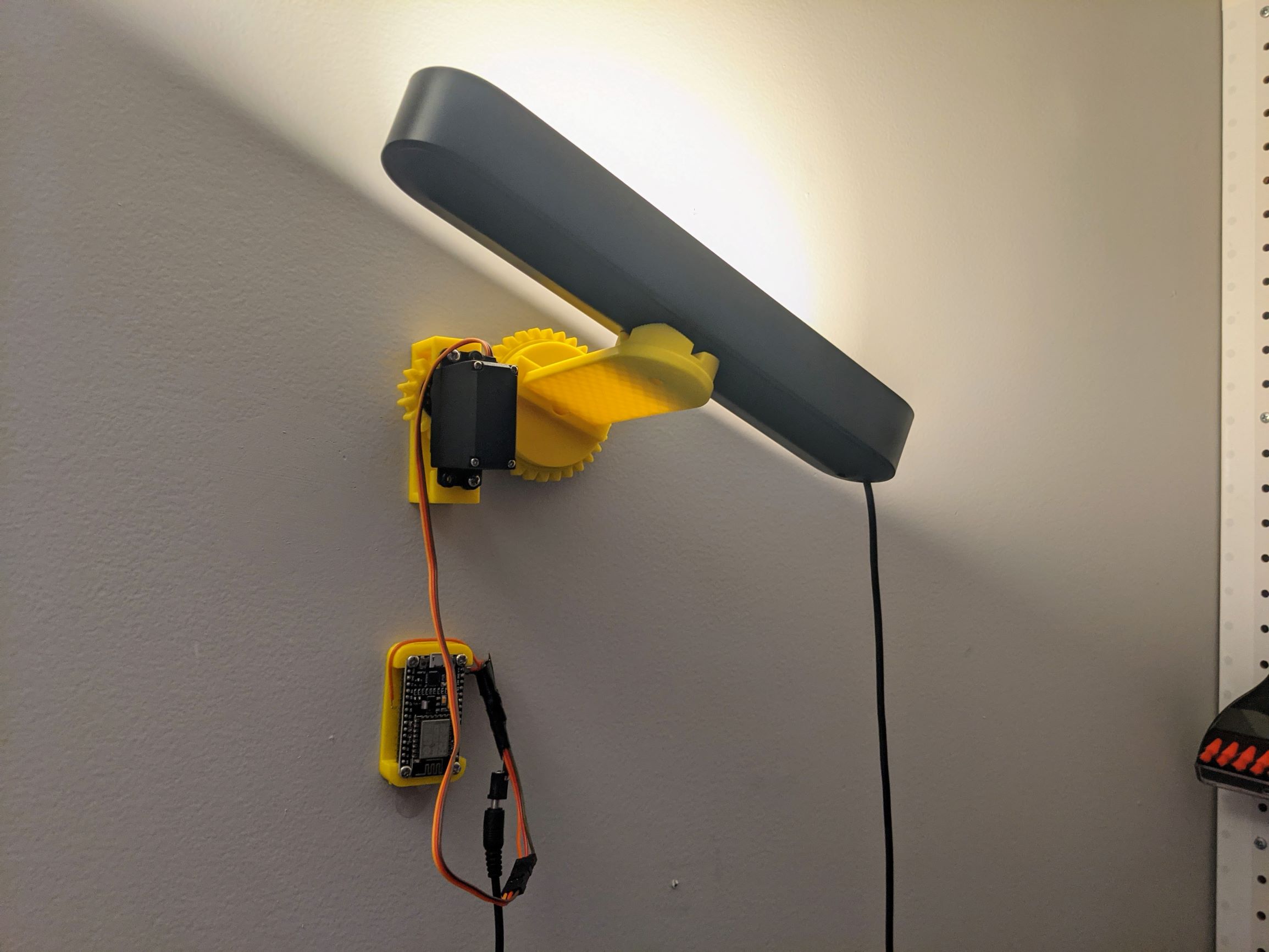 There's a crappy video and parts list at the end, if you want to scroll past all of the (shockingly impressive) how-it-works stuff to find it.