I promised more posts, and more posts you shall have. Indeed I have been a busy little bee, and finally I have something to show for it.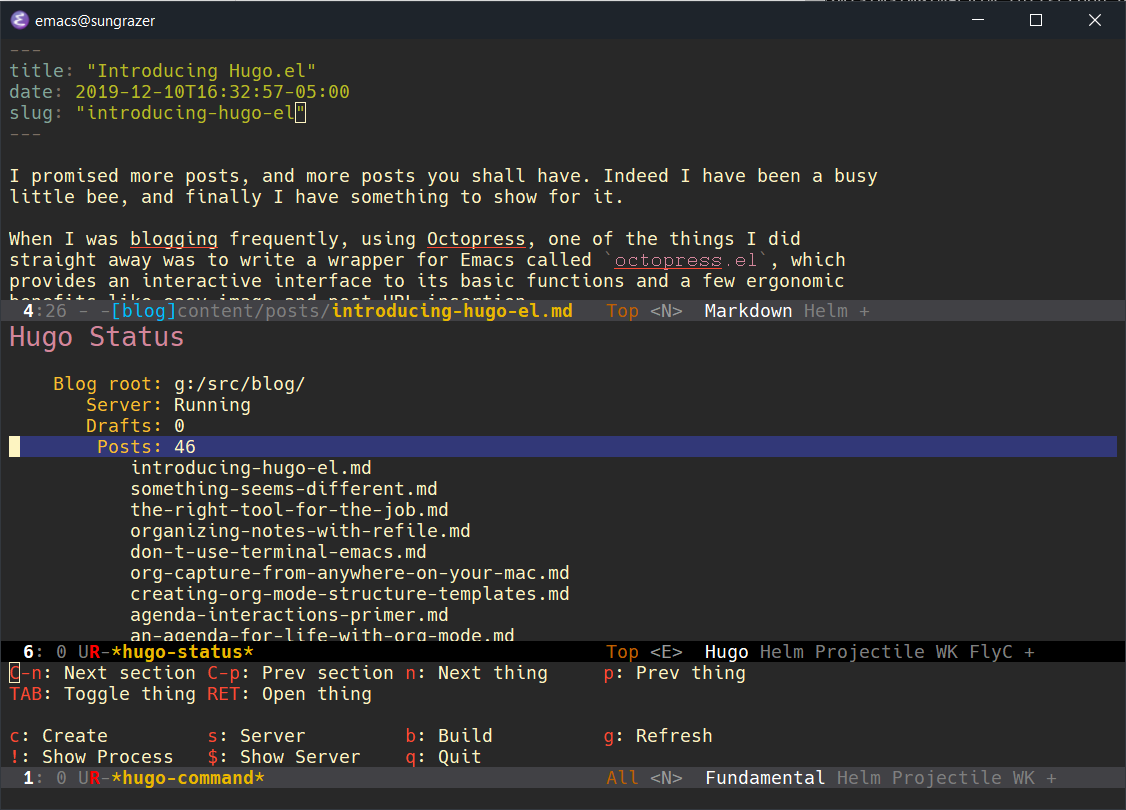 When I was blogging frequently, using Octopress, one of the things I did straight away was to write a wrapper for Emacs called octopress.el (view on GitHub), which provides an interactive interface to its basic functions and a few ergonomic benefits like easy image and post URL insertion.
But, as I noted in my previous post, Octopress is effectively dead (and slow, and tricky to set up), so I moved onto Hugo. I immediately missed having an Emacs-based interface directly into Hugo's essential functions (though eshell works surprisingly well)… So I wrote one. I call it hugo.el.