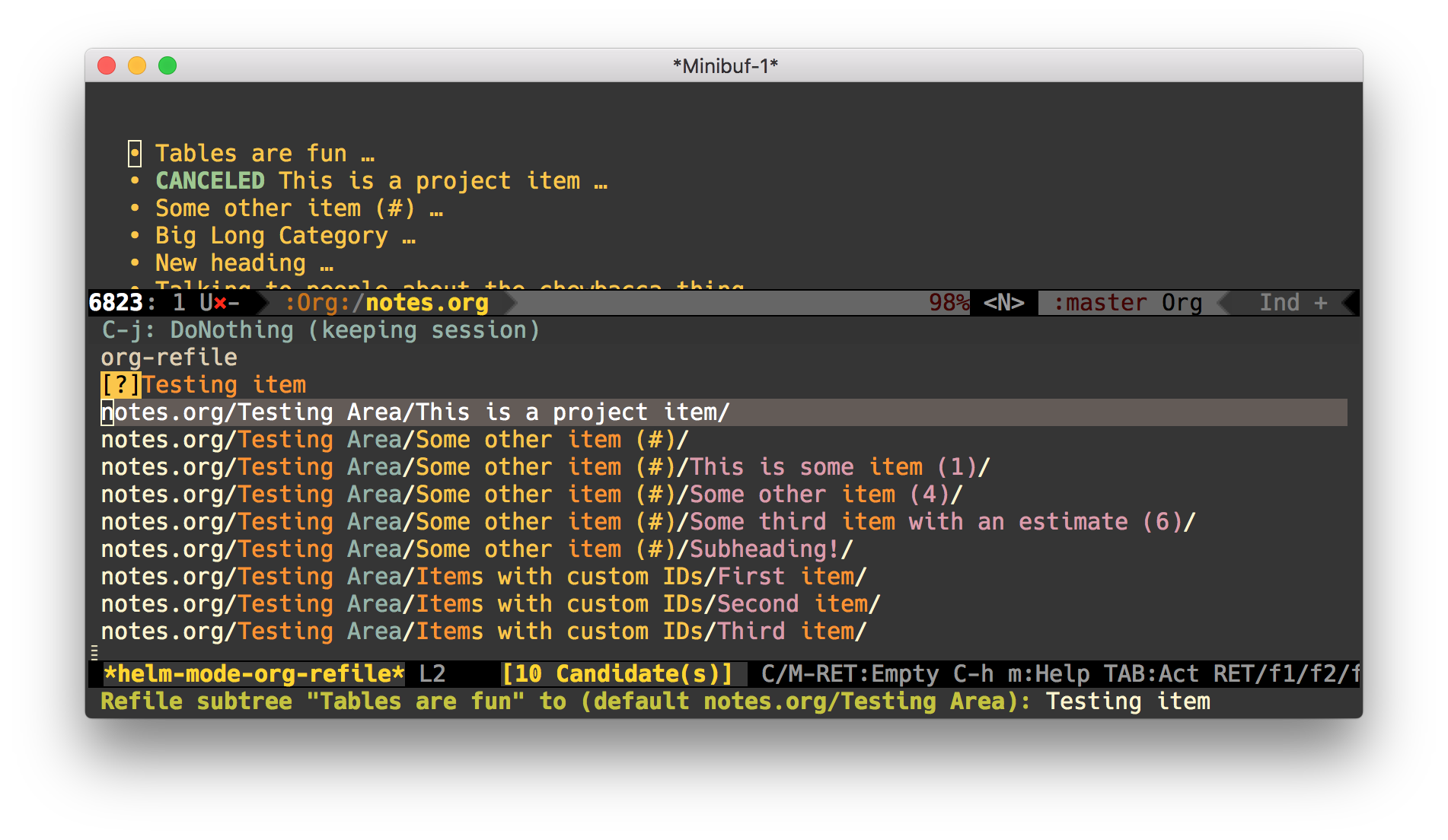 As the first quarter of the year reaches its end, my department is deep into planning the work we will do in the second quarter. As you all know, I use Org Mode to sort out all of the details of my work life, including imminent tasks, meetings I need to schedule, and projects I want to work on.
For the last three months I've kept notes for all of the projects that my team could possibly put effort toward, as I thought of them. This resulted in a pretty haphazard list of rough ideas and specific tasks intermingled. I needed to get this into a clean, prioritized list… So I learned how to use Refile.
Let me teach you how to use it, too.